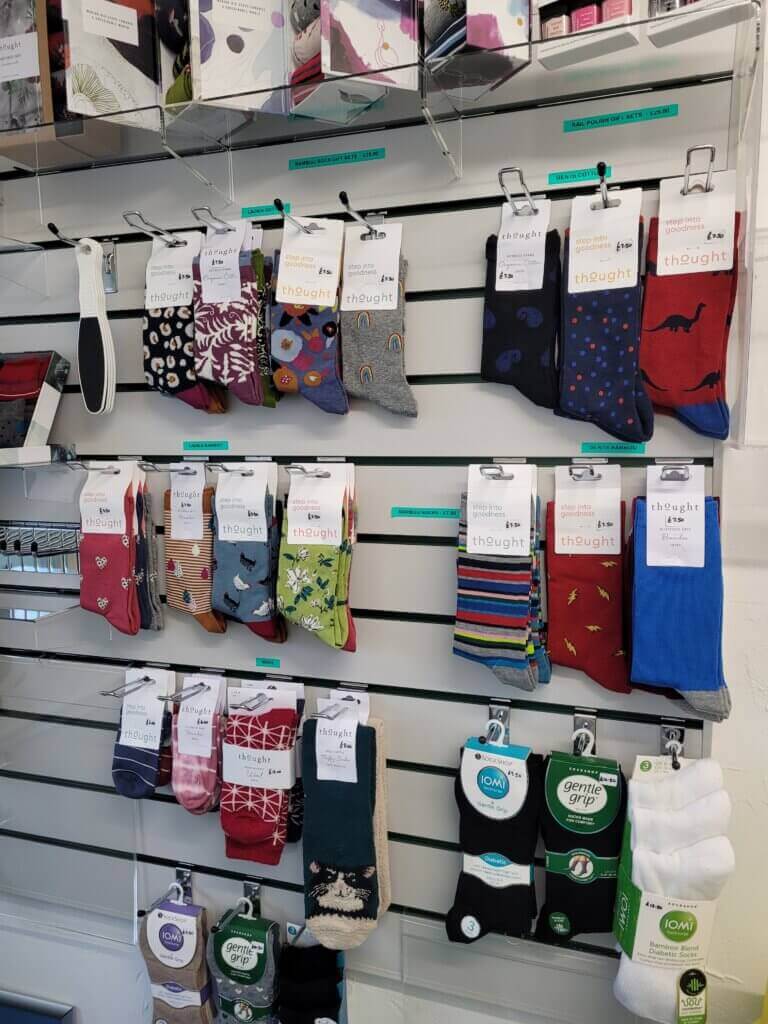 Why do we love our Thought Bamboo socks so much?
We love socks at Round House Podiatry. Did you know we stock a range of socks in our clinic? One of our best-selling socks are the bamboo range we stock from Thought.
These socks are so comfortable, and we wear them ourselves every day. They are – breathable, sustainable, naturally antifungal, and antibacterial.
They keep your feet lovely and warm in winter, but nice and cool in summer.
What else makes them so great?
From the makers – Bamboo is a natural, renewable resource that can be crafted into a soft, viscose fabric.
Bamboo is the fastest growing woody plant on earth (making it very sustainable!) It can grow up to 47 inches in 24 hours!
It releases 35% more oxygen than hardwood trees and can absorb as much as 12 tonnes of CO2 per hectare per year.
The bamboo used to make Thought socks is grown organically, harvested, pulped, fibres created from the resulting mix and then woven.
All of this makes for some lovely, bright, soft, comfortable socks.
We also stock organic cotton socks, wool socks, and soft-top socks for those of you with swelling in the legs.
So next time you're in to see us, check out our range in clinic!