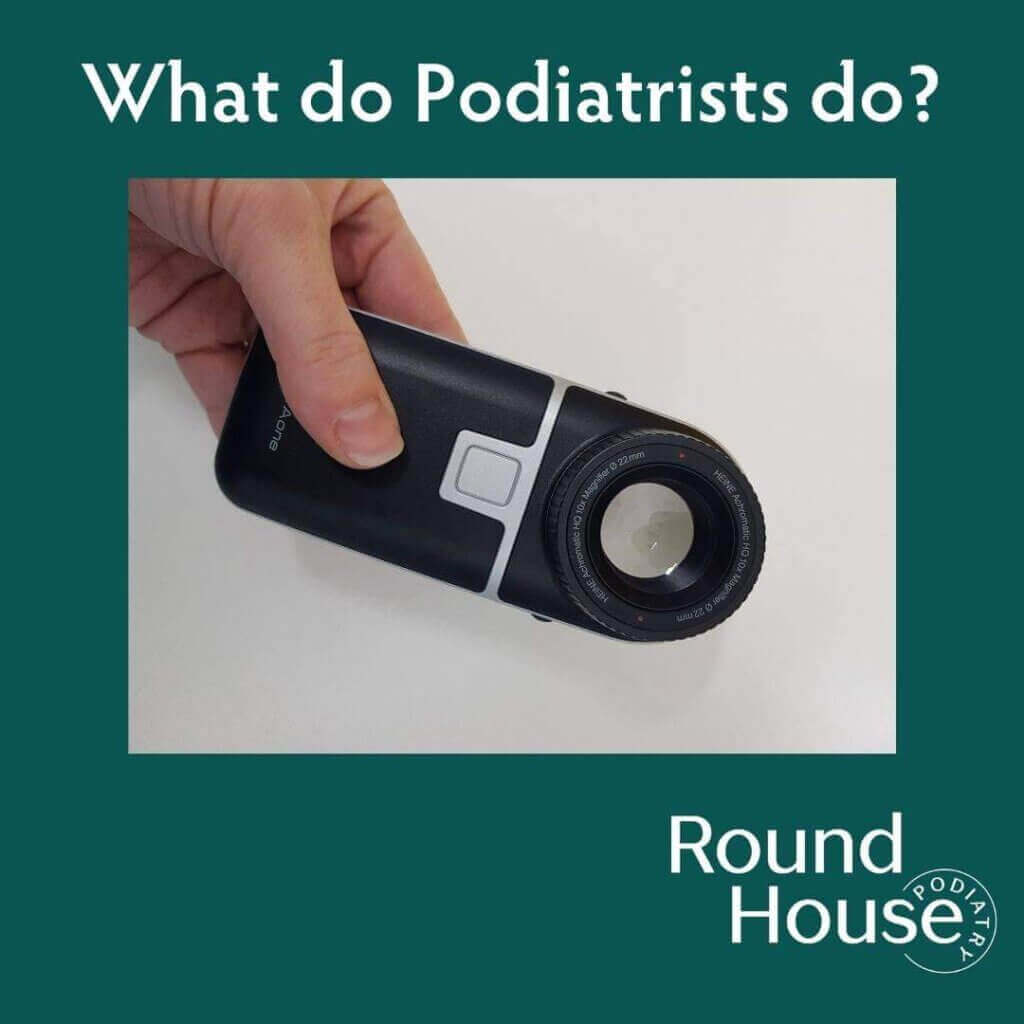 What is a Dermatoscope and how do we use it?
How does a Dermatoscope help us?
A Dermatoscope is a fantastic little gadget that helps us to look at the skin under magnification.
Using a Dermatoscope allows us to see some really cool details in the skin. It's like looking at a different world!
It helps us to...
Distinguish between types of lesions. For example, when they are very small, verrucae can look quite similar to corns. Magnification can help us to see the skin striations (fingerprint lines on the skin) in detail, and can help us to diagnose these lesions earlier and more accurately.
Check moles and other skin lesions for warning signs. Both Nikki and Anna have carried out SKCIN Masced training for identifying forms of skin cancer.
Take photographs to store in patient records, allowing us to monitor any lesions for changes. We can also use the dermatoscope to take a photograph using your own mobile phone if you wish, for your own records and to monitor any changes.
It's surprising how many people have moles and other lesions on their feet that they weren't aware of. One of the things that we do suring your appointment is to check the skin over, and you probably won't even notice us doing it!
If you have any concerns about skin lesions on your feet, why not make an appointment to come and see us?