*UPDATE FOLLOWING CHANGES TO COVID RESTRICTIONS IN JUNE 2022*
Following the advice of The Royal College of Podiatry and Public Health England, it is no longer mandatory to wear masks in healthcare settings.
Our Podiatrists will be continuing to wear masks in clinic, you are welcome to continue to wear masks should you wish to but it is at patient's discretion.
We will also be continuing with our usual stringent cleaning, ventilation and PPE protocols. This applies to both CLINIC AND HOME VISIT appointments.
Stay Well and Stay Safe,
Anna and Nikki.
For those attending appointments
We ask that if you have any symptoms of Covid-19, or have tested positive for Covid-19, that you DO NOT attend clinic. Please call and we will reschedule your appointment.
Please use the hand gel provided on entry to the building.
Thank you.
Are you struggling with foot problems?
Do you dread sandal weather?
Plagued by persistent verrucas?
Is foot pain stopping you in your tracks?
We are a team of experienced podiatrists offering expert foot care to people of all ages. We know how debilitating foot problems can be, getting people pain free and happy to show off their feet is what we do!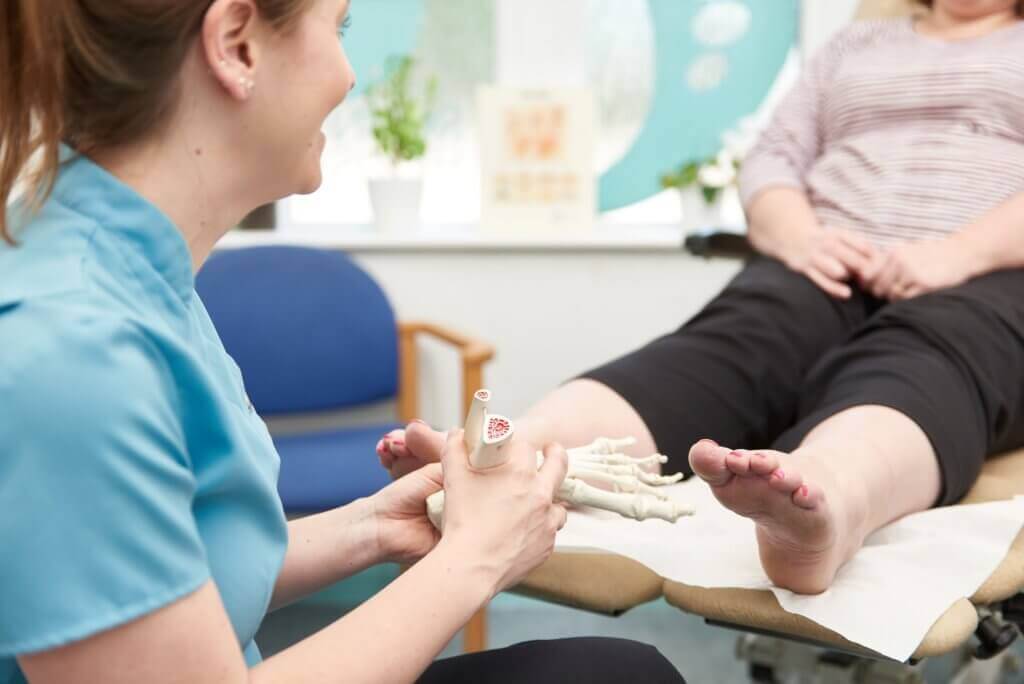 Anna was confident and reassured me that she could painlessly help ease the pressure caused by my toenail. I feel so much better now and feel reassured about possible further treatments that may also help. I would highly recommend Anna and will definitely be returning if and when necessary. So lucky to have this excellent service on my doorstep! Thank you.
Jane Tymon
Round House Podiatry offers high quality podiatry services. I consider myself lucky to know Anna Cooke. She is friendly, professional, efficient, experienced and just a wonderful person. I would highly recommend her services!
Iryna Rowlands
I've been attending appointments here for about a year and can safely say they offer an excellent professional service - I would recommend them to everyone without hesitation!
Anna Ellis
Fabulous service, always a pleasant experience.
Angela Lomax
We know that you want to enjoy a comfortable, active life, and that foot issues can sometimes get in the way of that.
Whether it's wondering how to get rid of your verruca, how to treat your dry, cracked skin, or why your feet are hurting, we believe no-one should have to put up with foot problems.
We understand how it feels to be held back by issues with your feet, which is why we have been helping people overcome their foot problems for so many years.
So, why not give us a call. And in the meantime, you can read more about different conditions on our website. You can stop being held back or embarrassed by your feet, and instead lead a happy, active life.