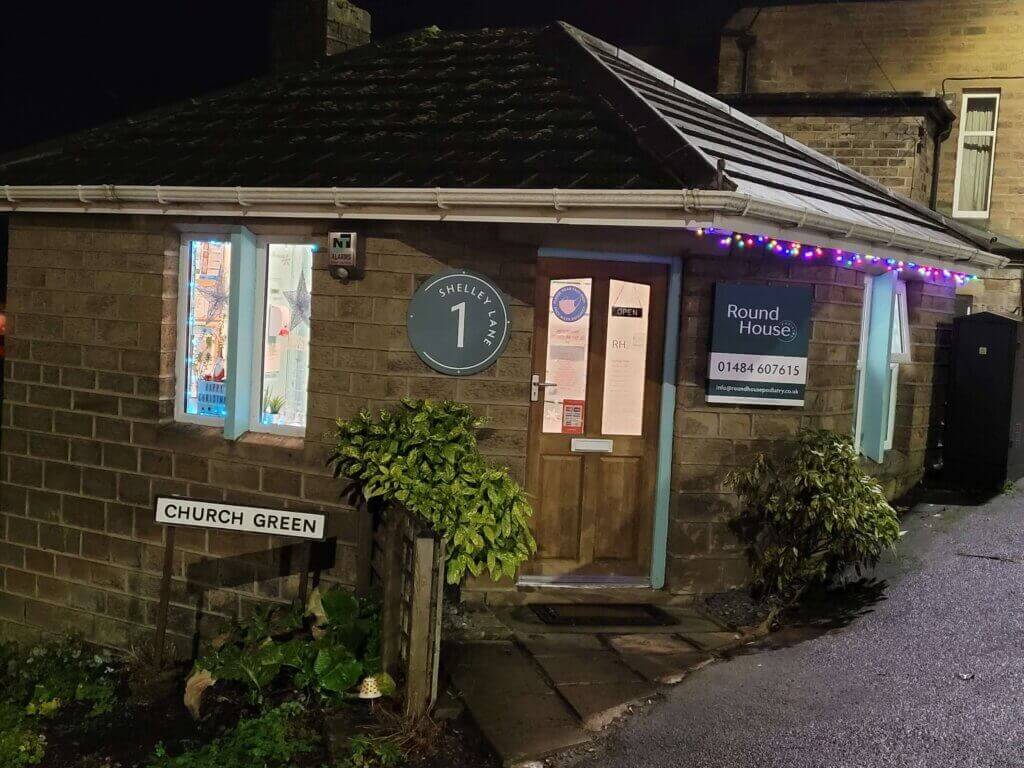 Round House Podiatry Clinic
Ever wondered what a day in the life of a Podiatrist looks like? In this blog, we look at a typical day for us at the Round House Podiatry clinic, (if such a thing as a "typical day" exists!).
For Anna, her day starts with a scenic drive over the Pennines, and for Nikki, it's a gentle drive down from Shelley. After opening up the clinic, it's the first and most important part of the day – Brew time!! Latte for Anna, Cappuccino for Nikki.
How does our day start?
As well as our time face to face with our lovely patients, there's a lot of other things that fill our days in the clinic. Our clinic sessions can have a real mix of treatments. So after looking at the diary for the day, we need to get all our equipment set up and ready. If we have a warm wax therapy booked, then we fill our wax orb and switch it on.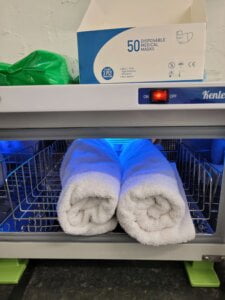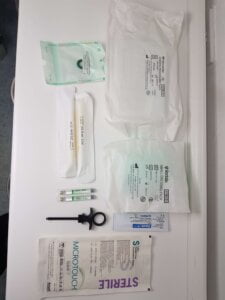 For MediPedi treatments, we fill the towel heater with towels ready for warming. Nail surgery means lots of sterile packs and local anaesthetic to prepare.
Throughout the day, we must ensure we have enough clean equipment to keep us going. Podiatrists operate under strict guidelines for decontamination of our equipment. For every treatment, we use sterile instruments. Each time we use any instruments, they are placed into an ultrasonic bath with detergent then rinsed and dried. We then separate them into sets and place them into bags which we then sealed. Once sealed, we place the bags into our autoclave for them to be sterilised. Our autoclave uses a vacuum as well as heat, so our instruments are as clean as they can be. The packs remain sterile until we open them.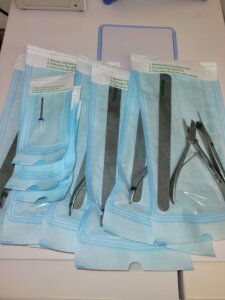 If you're sat in a waiting room, you'll often hear us rustling about before we call you in. We will be running around wiping down the chair and units. This keeps things sparkling clean in between our appointments. And at the end of each day, there's a full clean down with our faithful spray mop and steam mop, as well as restocking our socks leaflets and brochures.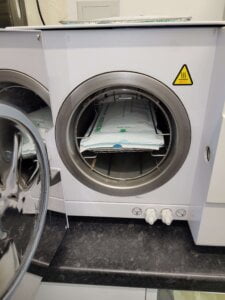 What about enquiries and appointment bookings?
Our lovely virtual reception team handle our phone calls during office hours. But we're always keeping our eye on the emails we receive from them throughout the day to see if there's anything we need to action. We use a web-based practice management system for our clinical records. Our system allows us to write notes, and scan on documents like medical history and consent forms, as well as recording payments and booking your next appointment.
If we have time in our lunch breaks, we love taking a walk down into the village to visit some of the lovely businesses we work alongside. In our village, we have cafes, butchers, clothing shops, a hardware shop and a newsagent. There's also many salons and other businesses too.
We have to be prepared for just about anything...
Working solo in clinic you need to wear many hats – Podiatrist, Receptionist, Accountant, Electrician, Plumber, Stock controller, Cleaner, amongst others. No day is the same for us but that's what makes it interesting. We are never sure what conditions we'll see in clinic on any given day. It could be a verruca, corns, nail care, fungal toenails, foot pain, toenail reconstruction, athletes' foot, or anything else foot related.
If you'd like to come and see us at Round House Podiatry Clinic, you can book online here.