Christmas Gifts at Round House Podiatry.
Christmas gifts for your feet!
It's coming up to THAT time of the year again isn't it! The Round House Podiatry team are in full-on Christmas prep mode!
How organised are you all in your Christmas shopping? Are you an "All done by the end of November" sort, or a "Last minute Christmas Eve dash" kind of person??
If you're looking for some last-minute gift ideas, (or even well organised gift ideas!), we have some inspiration for you in our clinic at Round House Podiatry.
Socks!
We stock a wide range of retail items in clinic, all make ideal stocking fillers and gifts.
There are several sock ranges available at Round House Podiatry, including Bare Kind, Thought Bamboo and Cotton socks, and Gentle Grip. There's also several types of fluffy and thermal socks, ideal for those  wintry days and nights.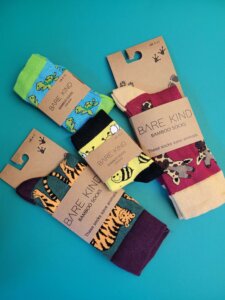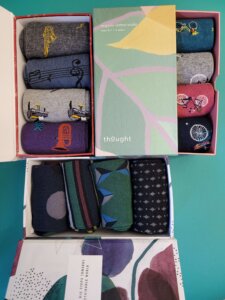 If you're looking for something extra special, we have a range of boxed gift sets of the Thought Bamboo or Cotton socks, each contains 4 pairs and are great value for money. But be quick, these do tend to go pretty quickly and we have limited boxes in stock.
Creams!
If your loved one's feet need a little hydration, we also have a selection of foot creams in clinic too. Our Gehwol range aren't on general sale normally, so these make a great addition to a present.
Gift Vouchers for treatment at Round House Podiatry!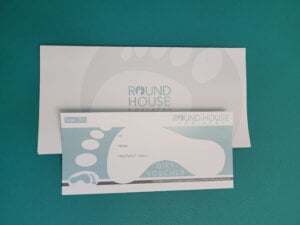 If you'd like to treat someone to some TLC for their feet, we have Gift Vouchers available, for various amounts covering different treatment types that we carry out here in clinic. Why not give the gift of Happy Feet for a Christmas gift?
If you'd like any specific details on our Christmas Gifts, you can Contact Us.
Wanting to know why we rave about Bamboo socks so much? We've found a great blog post here all about why they are so great!