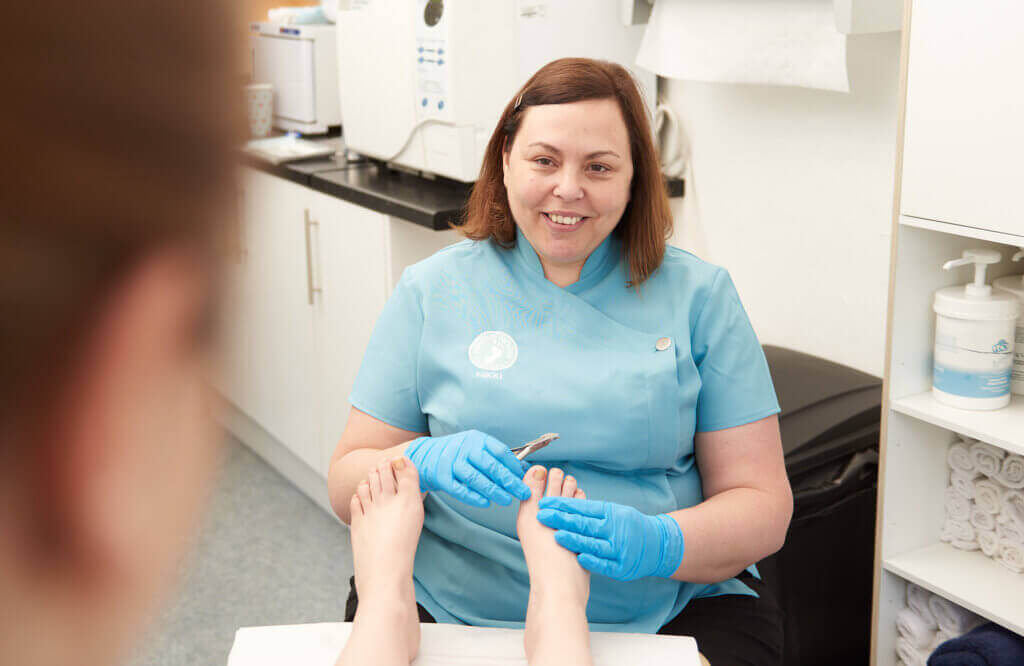 Nikki Woodhead – What Motivates Me As A Podiatrist?
Why do I enjoy my job?
I can remember spending school holidays with my Grandma, who had me tending to her feet! So I guess a career in Podiatry was inevitable!
I qualified with a degree from the University of Huddersfield in 1996, and went straight into work with the local NHS, spending the next 23 years there.
Over that time, I specialised in Diabetes/Vascular care, the High Risk Foot and Woundcare. This is quite a challenging aspect of Podiatry, as our interventions in these areas can be limb - and even life- saving. I really enjoyed the challenges this role gave me.
Anna and I worked together in the NHS in similar roles for about 16 years, and after she had moved on full time to her new venture at the Round House, I was delighted when she asked me to join her.
Adapting to new roles
My background in the NHS has given me a lot of experience and confidence in dealing with some of the trickier problems that Diabetes and poor circulation can cause in the feet and legs.
However, my work now has given me the chance to redevelop skills that we no longer used in the NHS, for example treating verrucae with both more traditional methods, and newer, more technological methods, such as the Swift.
I also really enjoy what we call "General Podiatry" treatments. Long nails, hard skin and corns can all make for very uncomfortable feet, and there is  nothing better than sending someone out of clinic with a comfortable spring in their step!
I also do all of the home visits for the Round House. Many of our patients have been, or go on to be, regulars over a long period of time. This gives me a good chance to get to know them, as well as their feet. This was never more relevant than during the covid lockdowns, knowing who our most vulnerable patients were. Although we did and still do have to take extra special care with PPE etc, we were allowed to continue essential home visits. This not only allowed us to keep our patients comfortable, pain-free and mobile, but also in these essential cases, allowed us to "check in and catch up" with them. A chance for a chat and some company meant a lot for so many, and meant a lot to me too.
This is one of the many aspects that allows me to say that, after 25 years, I still love my job!