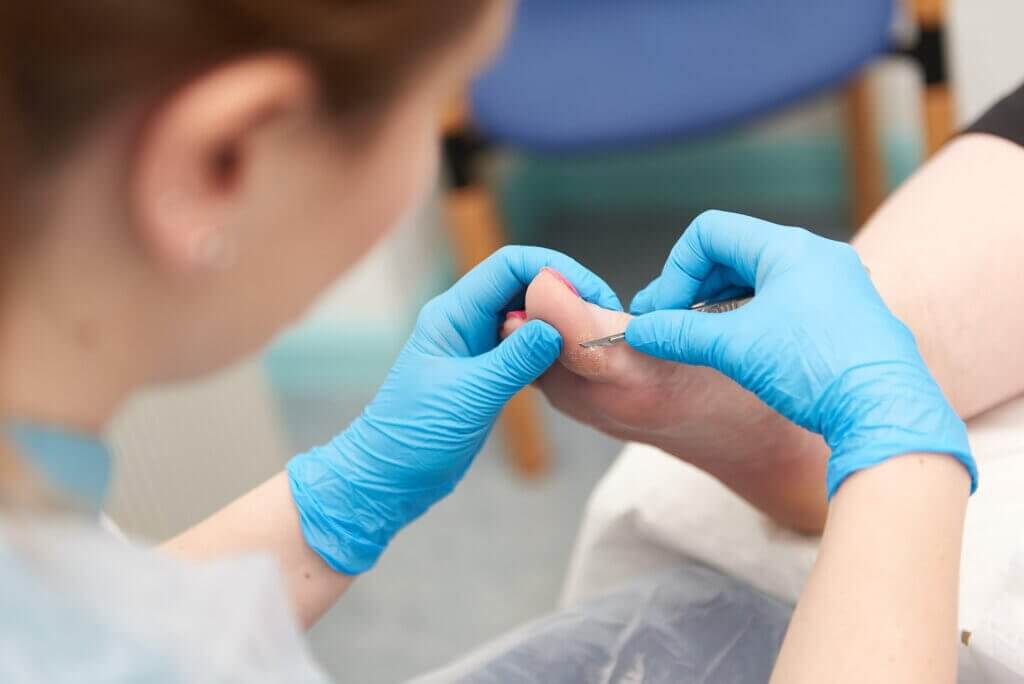 Podiatry treatment – What treatments do Podiatrists offer?
In this blog we'll talk about what your Podiatry Treatment might involve, and the conditions that we commonly treat.
Assessment of your feet
All our new patient appointments start with a full assessment of your feet and the issue that concerns you. For those over 50, we check pulses with a doppler to assess circulation and to see if there is any irregularity in the pulse. We'll also check over your skin to see if there are any lesions that may be of concern, and to assess the condition of your skin and nails.
Nail care
We carry out all aspects of nail care, from simple nail cutting through to cosmetic toenail reconstruction. We can advise on correct nail cutting techniques, and reduce the thickness of any damaged nails.
Skin care
Podiatry treatment can also involve treatment of skin lesions. Reducing hard skin (callus) quickly and painlessly using a scalpel can ease discomfort when walking. Podiatrists will also treat corns, which are hard lesions in the skin caused by friction and pressure. We will also advise on how to prevent these recurring.
Verrucas
These are a big part of our treatments here at Round House Podiatry. Verruca treatment is our speciality. We have been using Swift Microwave to treat verrucas for 6 years now and have been delighted by the results. Our verruca treatment involves assessment, full medical history, advice on available options and a treatment plan. You can read more about Swift in our blogs here.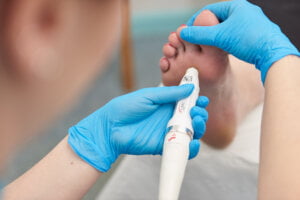 Ingrowing toenails
Ingrowing toenail treatment can involve conservative treatment (with or without local anaesthetic) or nail surgery. An ingrown nail is caused when a piece of the nail (usually a sharp edge or corner) pierces the skin and causes inflammation and infection. Nail surgery involves removing the offending part of the nail under local anaesthetic and is a quick and simple way to resolve ingrown nails.
For more information on what we offer, check out our How We Help Page.